JOIFF Online Shared Learning Seminar – FireFighter Health & Wellbeing 25th August 2020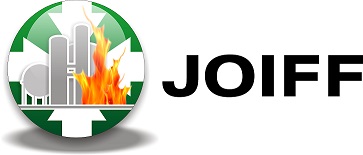 SUPPORTED BY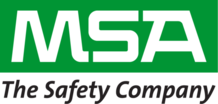 JOIFF Shared Learning Online Seminar – Firefighter Health & Wellbeing Video and Presentations now available in the members area @ www.joiff.com
On August 25th 2020 JOIFF hosted the JOIFF Shared Learning Online Seminar – Firefighter Health & Wellbeing.
The presentation slides and the recorded video of the entire event is now available in the members area of www.joiff.com
Presenter: Anne Scogin – Head of Psychological Health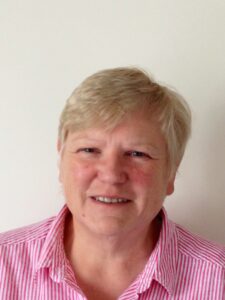 Counselling and Trauma Service
London Fire Brigade
Topic – Firefighters and Mental Health
Anne Scoging is a BACP ( British Association for Counselling and Psychotherapy )Senior Accredited Counsellor and Supervisor and since 2008 has been Head of the London Fire Brigade's Counselling and Wellbeing Service.  Prior to this she was CEO of a North London Mind for 9 years and worked for Marie Curie Cancer Care setting up nation-wide bereavement services for children.
At LFB she holds clinical responsibility for a service which provides counselling to approx. 5000 operational personnel and support staff.  Her service holds the remit both for the treatment of personnel suffering with any work, personal or mental health issue including trauma and also for preventative work across the Brigade to support positive mental health.
She is a member of the BACP Workplace executive committee. In June 2020 she was named joint winner of the 'Dany Cotton Inspiring Leader' award issued by Women in Fire.
---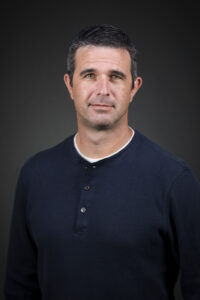 Presenter: Gavin Horn – Research Engineer for the UL Firefighter Safety Research Institute (FSRI)
Topic – Inhalation Risks Related To Cardiovascular & Chemical Exposure Risks on Today's Fireground
Gavin Horn is a Research Engineer with the UL Fire Safety Research Institute (FSRI). Gavin's research interests range from firefighter health and safety and first responder technology development to material testing and nondestructive evaluation. Prior to joining the UL FSRI team, he served as the Director of IFSI Research Programs at the University of Illinois Fire Service Institute (IFSI) for 15 years and as a firefighter, apparatus engineer and fire investigator with the Savoy (IL) Fire Department. Gavin holds a PhD in Mechanical Engineering from the University of Illinois at Urbana-Champaign as well as a ME in Fire Protection Engineering from the University of Maryland. He has published over 75 peer-reviewed journal manuscripts and given presentations at meetings, conferences and symposia around the world.
---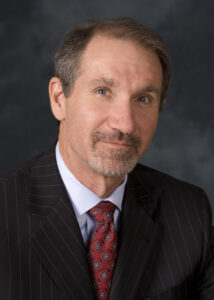 Presenter: Jeff Stull – President of International Personnel Protection, Inc. Member of several NFPA committees on PPE as well as the ASTM International committee on protective clothing.
Topic – Cleaning, Decontamination, and Its Effectiveness as Applied to Firefighter PPE
Jeffrey O. Stull is President of International Personnel Protection, Inc., which has provided expertise, research, and testing on the design, evaluation, selection and use of personnel protective equipment (PPE) to end users and manufacturers since 1993. He further has been instrumental in developing and promoting PPE standards for the improvements of PPE. He was one of the two Ebola grand challenge winners to develop PPE for West Africa in 2014 and is currently is heading the "How Clean is Clean" project by the National Fire Protection Association (NFPA) Fire Protection Research Foundation that provided the research and testing supporting cleaning and sanitization verification requirements for fighter PPE in the latest edition of NFPA 1851.
---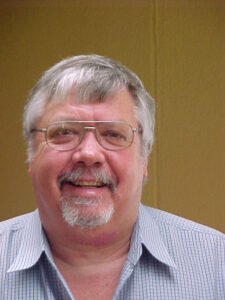 Presenter:Willem Pieter Labuschagne –  Owner of Omnis Health (Pty) Ltd, a specialist health consulting company that assesses, supplies and implements Health systems locally and abroad.
Topic – Proactive Health Monitoring of Emergency Responders in High Hazard Industries
Joined Sasol Synthetic Fuels in 1996 as head of Occupational Health where we developed, implemented and conducted an Occupational Health system that is implementable in any industry. Obtained an M.Phil (Business Management) cum laude (RAU) degree with a dissertation titled: "A Strategic Business Approach towards a Comprehensive Occupational Health System" in 2002.
Founded and managed Health Optimisation, a group working from Sasol Group Technology in Secunda. It functioned as a specialist group responsible for Occupational Health in projects, compiling Occupational Health standards for Sasol and coordinating applied research in collaboration with a number of Universities. Occupied a post of visiting Professor at Northwest University, Potchefstroom, between 2003 and 2005.
Obtained a fellowship with the American Association of Disability Evaluating Physicians (AADEP) in 2011.
Guest lecturer at University of Pretoria in the Diploma in Occupational Health course for the last number of years.
Retired from Sasol in Feb 2019 and is currently owner of Omnis Health (Pty) Ltd, a specialist Health consulting company that assesses, supplies and implements Health systems locally and abroad. The company currently conducts Health in projects and compiles a Health system for a large international corporation.
---